Coir grinders help people chop raw materials for pet food and process agricultural by-products so that the by-products become useful for people. Let's maybamcovoi.com learn about the characteristics and price of coconut fiber grinder!
Outstanding features of coconut fiber grinders
Wide loading door
The material loading door of the 3-4kW coir mill has a spacious tubular design, making it easy for people to chop ingredients without worrying about clogging. With such a design, when the material is loaded, it is also limited to be shot out of the filling chamber during operation.
The loading door of the 3.7kW, 11kW, 22kW, 37kW coir chipper has a spacious downward sloping trough, helping people to load materials into the machine without having to pull down the handle to help ensure safety for people. The loading door is designed separately from the working chamber, so it is very safe for people during operation.
Sharp coconut fiber grinder blade
The 3-4kW coir grinder blade includes 2 sharp steel double blades that help chop and grind ingredients simply and quickly to create quality products suitable for each of your needs.
The blade of the coir grinder 3.7kW, 11kW, 22kW, 37kW has a horizontal design, with a sharp chopper system and a rotating shaft that covers the entire working chamber to help the large capacity coir mill get all the materials loaded . quickly into 2 types of finished products are coco peat and coir.
Impressive productivity
The lines of electric coir mills at Trau Vang, with each type of machine, are powered by different power sources and capacities, giving different levels of productivity such as:
The 3kW coir mill uses

220V power,

3kW

capacity

and gives an impressive yield

of 60-90 kg/h

.

This machine is suitable for small and medium-sized farms.
The 3.7kW coir mill uses

220V power

, 5HP/220V motor and yields

400-500kg in 1 hour

of operation.

Coconut fiber grinder 11kW, 22kW, 37kW uses

380V power source

, 11-37kW motor and gives high productivity up to

4000 kg/hour

(depending on the material).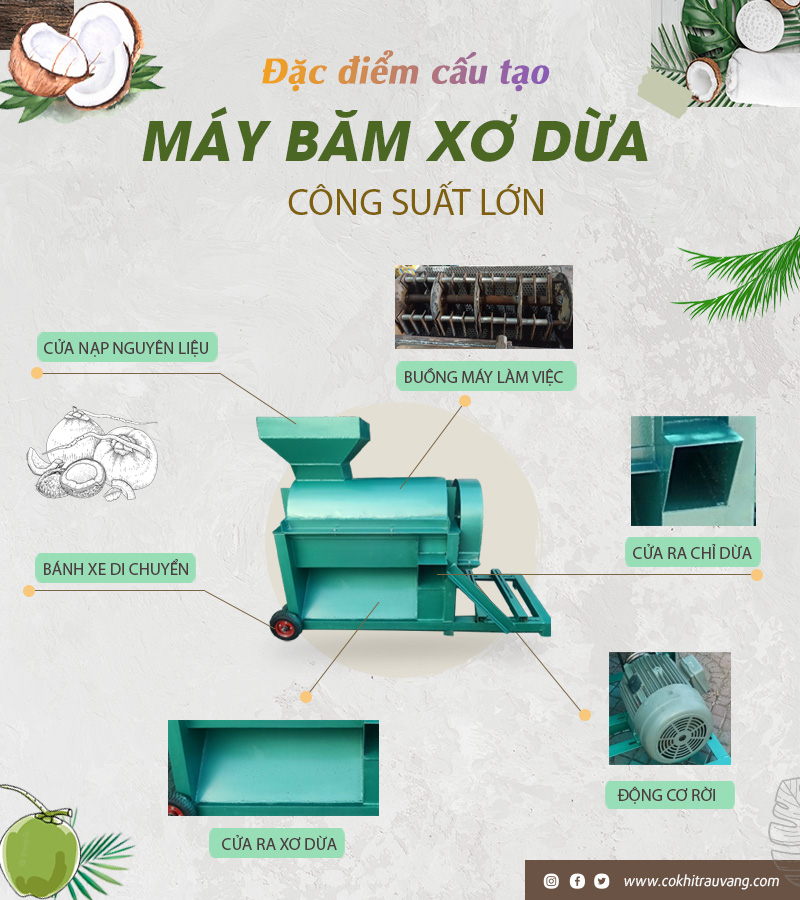 With a line of coconut fiber grinders powered by large capacity explosives  using diesel fuel to operate the machine with a motor capacity of 12kW for a capacity of 800-1000kg/hour .
You can refer to the price quote video of N coir shredder machine.
Quotation of coir grinder
Below is the price list of coconut fiber shredders in March 2023 at Trau Vang, let's see to choose the most suitable coir grinder!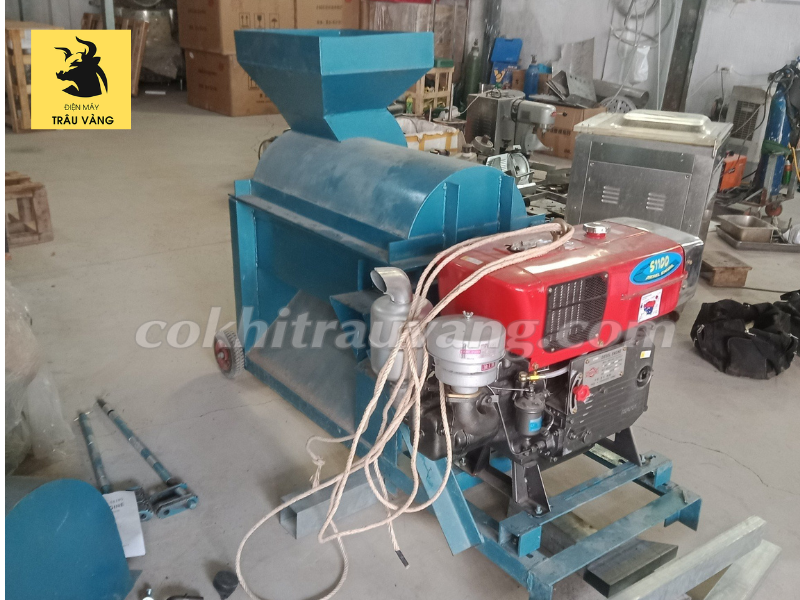 | | |
| --- | --- |
| Machine name | Price |
| Price of coconut fiber grinder 3kW | 9,500,000 VND |
| Price of coir grinder 3.7kW | 26,500,000 VND |
| Price of coconut fiber grinder 11kW | 38,000,000 VND |
| Price of coconut fiber grinder 22kW | 45,000,000 VND |
| Price of coir grinder 37kW | 58,000,000 VND |
| Explosive head coir crusher price | CONTACT |
You can refer to the video about the price of the 3kW coir shredder.
Preferential policy of Golden Buffalo
Golden Buffalo is always proud to be a supplier of agricultural machines to serve farmers with the highest efficiency. Therefore, you can rest assured when buying products of Golden Buffalo and especially you will receive incentives such as: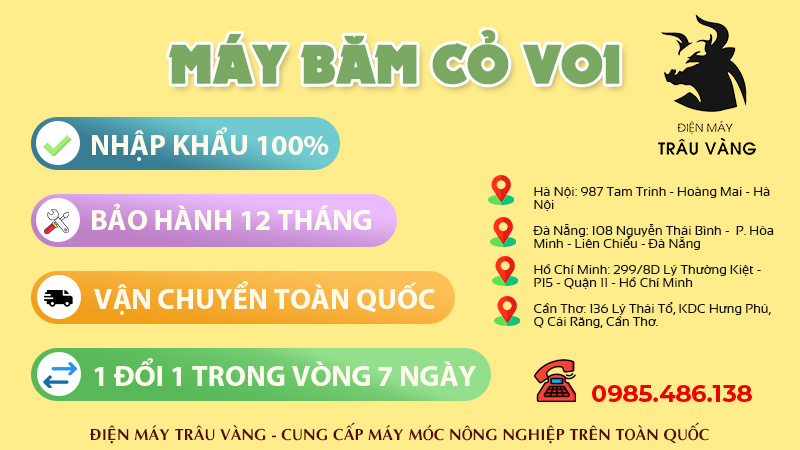 12 months

warranty

.

Nationwide shipping support.

Support return and exchange within

7 days

if there is a manufacturer's fault.

Free technical advice by professional technicians.

If you see a coconut fiber grinder with a yield and price suitable for your livestock scale, please contact Golden Buffalo immediately via hotline: 0985486138 for advice and order, but you should not buy liquidation. coconut fiber grinder because people may not be able to use it for a long time, but it also costs a lot of money to repair.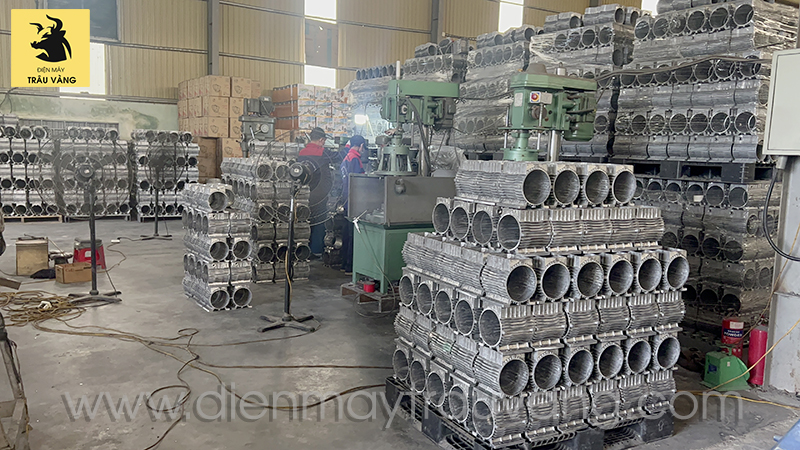 So, what are you waiting for, don't pick up the phone and contact Golden Buffalo to buy a coir mill to serve you in the farming process to achieve maximum economic efficiency.  Far Cry 3 free Download Pc Game
What is special about the processing material of the coconut fiber grinder of Golden Buffalo?